A list of recently viewed documents are displayed on the "Home" page. Simply navigate to the home page by clicking on the "Home" tab at the top of the screen.

The list of recent document is displayed on the right hand side. Clicking on a document in this list will display that document.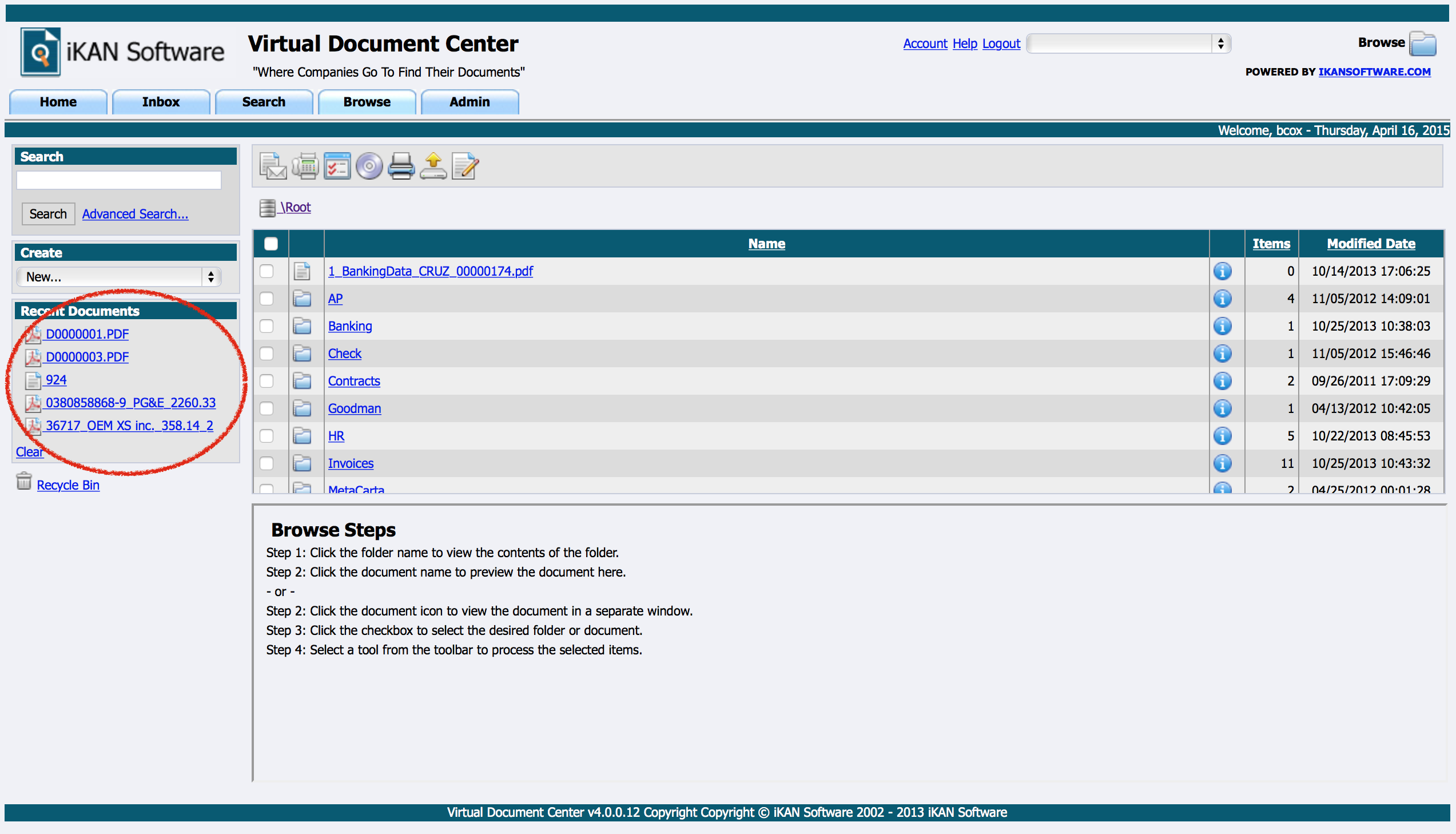 NOTE: You can clear the list of recent documents by clicking "Clear" at the bottom of the list.

TAGS: recent documents, list