It is recommended that you log out of the VDC when you know you won't be using the system for an extended period.
Logging out is simple. Just click on the "Log Out" link at the top of the page.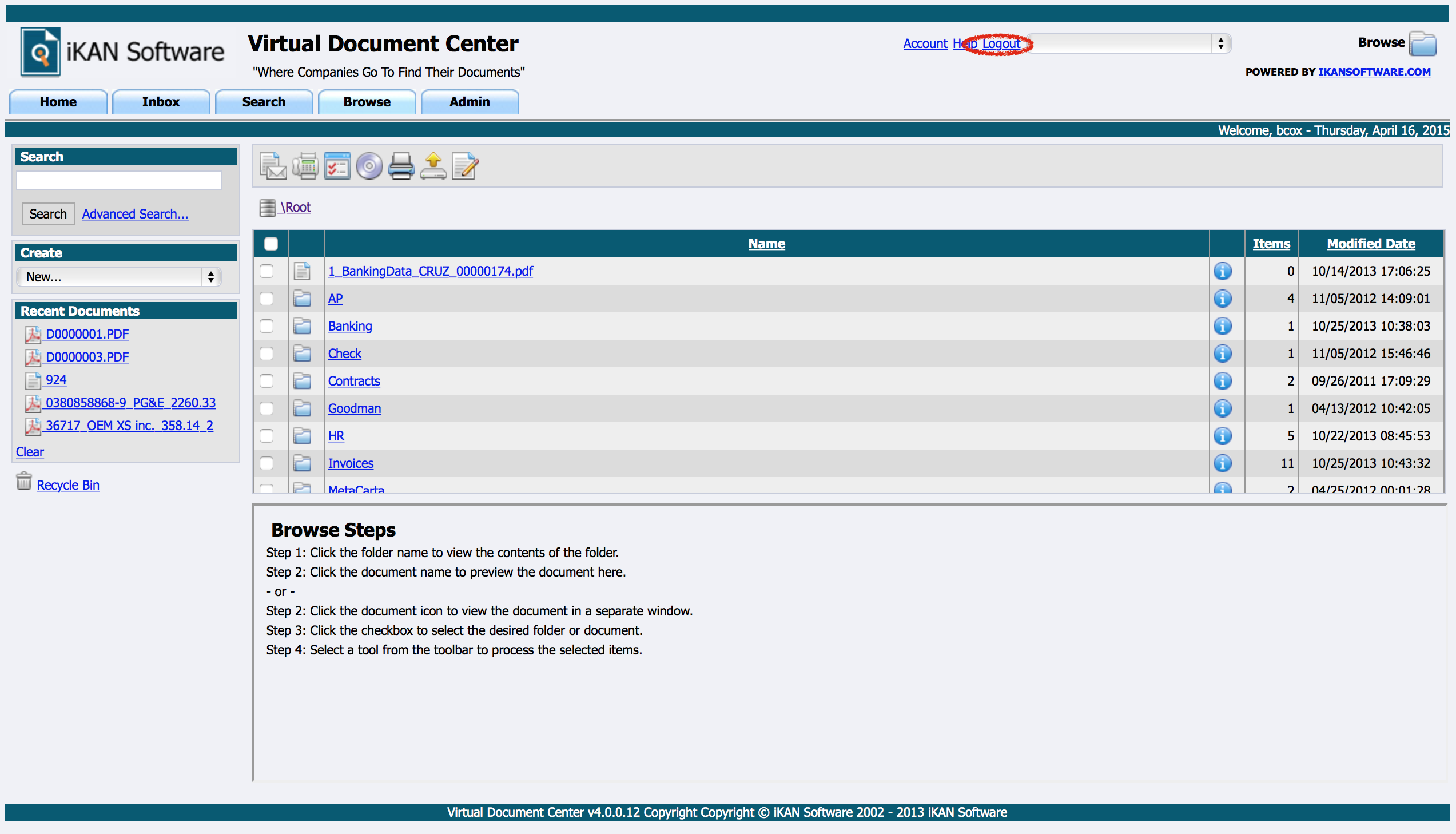 Once clicked you will be logged out of the VDC and returned to the login screen.

TAGS: Logout, security